Irrigation Service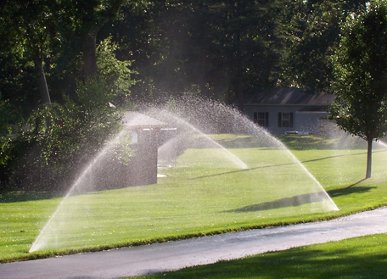 From design and installation to regular maintenance
, We are able to take care of all your watering needs.
Upgrading older systems:
There are many older systems in our area that may have good underground piping with old and inefficient watering heads, valves, and nozzles, we can many times upgrade these parts for a much less cost than replacing the whole system. This can greatly increase the effectiveness, which in turn can save water and money. Drip systems can also increase efficiency by watering only the plants and not open bedding areas. Also can be a nice addition for hanging baskets and container plantings.